School Group tours and hay rides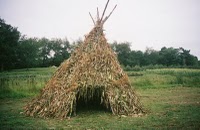 2020 Sept. 14 - Oct. 16 week days
Apple OR Pumpkin Tour $5 per child
Apple/pumpkin tour $6 per child
Adults are FREE
Apple picking is very easy from dwarf trees.
Reservations spillerfarm@maine.rr.com or 207-985-2575
School group arrival at Spiller Farm Lane Please drive down Spiller Farm Lane, past the 1st red PARK sign and porta potty to our childrens group overflow parking. Drive past the 2nd red PARK sign and PARK straight in almost touching the ribboned wire.
When everyone has arrived please walk on grass between our garden and raspberry bushes to a small yellow sign. Cross over Spiller Farm Lane to our sales/info area and pay with one group payment (cash or check) Adults could purchase empty peck $10 and 1/2 bushel $20 apple bags at that time.
Please walk on our special hay trail to cross Rt 9A ( Branch Road ) and walk back on the hay trail. Thank you.
Our farm tour hay ride will go by strawberry fields, pumpkin/ornamental patch, sunset orchard, corn and more. I hope to show our cows, calves and bull on the hay ride or at the sales area. You might see wild turkeys that live here year round or Canadien Geese resting on our corn ground on their migration south.
Apple Tour - 1/4 peck Apple bags per child will be after the hay ride.
Pumpkin Tour - One pumpkin per child chosen by the child on the way back to our childrens group overflow parking.
We have a picnic covered bridge play area Children can see and feed bread to our farm geese, see the goats, chickens, have a picnic, play on our small old farm tractor, little red covered bridge, hay and enjoy our corn stalk teepee. Don't forget cameras and to make it a more pleasurable visit boots and warm clothing are recommended. Any forgotten picnic supplies might be purchased at Spillers' Farm Store.
FARM TOUR HAY RIDES
week ends
Sept. 12 thru mid Oct.
1 and 2 pm weather permitting
Please check the home page for daily info.
We hope everyone enjoys their visit and
it will be a good learning experience for all
Sunny smiles from our farm to you
Anna and Bill Spiller